Great companies are built on camera
I do this for a living—mostly through building entrepreneurship programs and running my own cohort based course.
Stuff I've built:
Minimum Viable Video: The project that I'm most passionate about these days is a cohort-based course that teaches entrepreneurs how to make videos to get customers and create opportunities.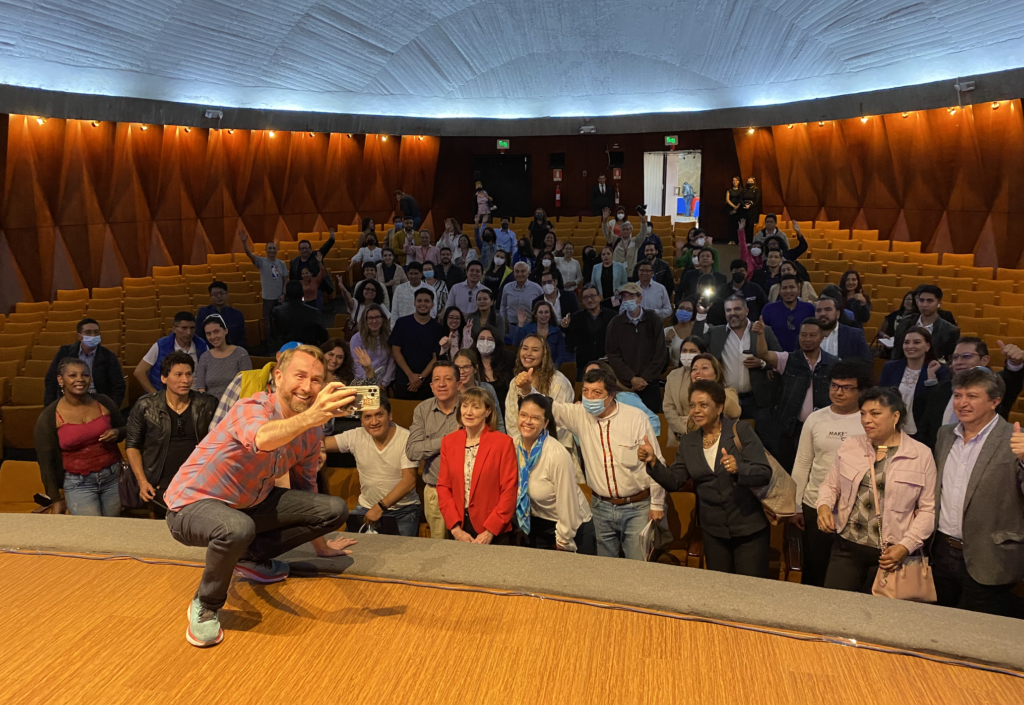 Actionworks: Consultancy building entrepreneurship programs for Apple, the U.S. Department of State, the University of Texas, and dozens more.
Previously: 3 Day Startup: 10-year CEO journey scaling an education company to 50 countries.
Personal
My partner and I (and her ridiculous cats) split our time between Austin, TX and Savannah, GA
Interests: Formula 1, Mexican food, Alvvays, coffee, Nolan films, cognitive scientist Donald Hoffman's theory of reality
I write a newsletter with stories and tips on video, entrepreneurship, and shooting your shot
I've had a hell of a lot easier time building companies than figuring out vulnerability; that came with Personal Boards of Directors
I have a mysterious health condition. Sharing this because I'm out of ideas. Maybe you have some
Contact
DM me on Twitter or email me at my name at actionworks dot co (not dot com).
---

Consider the light blue folder on your computer desktop. You drag that folder to the trash bin icon at the bottom right of your screen. Your MacBook emits the familiar, satisfying sound of paper getting scrunched into a ball. That folder is now deleted and hard drive space has freed up. Inside of your computer, […]

---

In the beginning, fathers embarrass their sons. Later, sons embarrass their fathers. And if embarrassing your son is cool, my dad was Miles Davis. For some kids, their dads yell too loud at a soccer game. For others, dad oversteps from chaperoning to moonwalking at the middle school dance. For some, it's post-workout grunting while […]